How the world reacted for Steve Jobs Death : Collection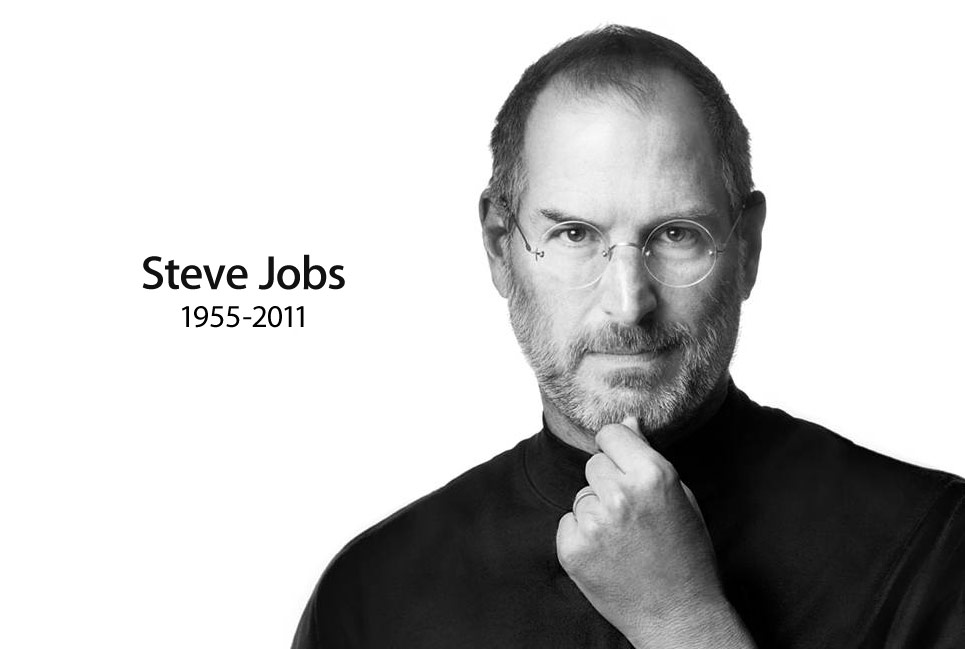 Steve Jobs, who transformed the worlds of personal computing, music and mobile phones, died on October 5th 2011 at the age of 56 after a years-long battle with pancreatic cancer.

What big people are saying about steve?
Bill Gates
I'm truly saddened to learn of Steve Jobs' death. Melinda and I extend our sincere condolences to his family and friends, and to everyone Steve has touched through his work.

Steve and I first met nearly 30 years ago, and have been colleagues, competitors and friends over the course of more than half our lives.

The world rarely sees someone who has had the profound impact Steve has had, the effects of which will be felt for many generations to come.

For those of us lucky enough to get to work with him, it's been an insanely great honor. I will miss Steve immensely.
Microsoft CEO, Balmer
"I want to express my deepest condolences at the passing of Steve Jobs, one of the founders of our industry and a true visionary. My heart goes out to his family, everyone at Apple and everyone who has been touched by his work."
President Obama
President Barack Obama: Michelle and I are saddened to learn of the passing of Steve Jobs. Steve was among the greatest of American innovators - brave enough to think differently, bold enough to believe he could change the world, and talented enough to do it.
Larry Page, co-founder and CEO of Google:
I am very, very sad to hear the news about Steve. He was a great man with incredible achievements and amazing brilliance.
Mark Zuckerberg, founder and CEO of Facebook
Steve, thank you for being a mentor and a friend. Thanks for showing that what you build can change the world. I will miss you.

Samsung chief G.S. Choi
Chairman Steve Jobs introduced numerous revolutionary changes to the information technology industry and was a great entrepreneur.His innovative spirit and remarkable accomplishments will forever be remembered by people around the world
Australia's Prime Minister Julia Gillard
All of us would be touched every day by products that he was the creative genius behind, so this is very sad news and my condolences go to his family and friends," Gillard told reporters in Canberra.
Salesforce.com Chief Executive Marc Benioff
Steve was the greatest leader our industry has ever known. He led our industry relentlessly for over three decades," Benioff wrote. "Steve has since given me incredible personal support, always cared for my problems, and Salesforce has directly benefited by a myriad of his ideas
Apple CEO Tim Cook
Team,

I have some very sad news to share with all of you. Steve passed away earlier today.

Apple has lost a visionary and creative genius, and the world has lost an amazing human being. Those of us who have been fortunate enough to know and work with Steve have lost a dear friend and an inspiring mentor. Steve leaves behind a company that only he could have built, and his spirit will forever be the foundation of Apple.

We are planning a celebration of Steve's extraordinary life for Apple employees that will take place soon. If you would like to share your thoughts, memories and condolences in the interim, you can simply email rememberingsteve@apple.com.

No words can adequately express our sadness at Steve's death or our gratitude for the opportunity to work with him. We will honor his memory by dedicating ourselves to continuing the work he loved so much.

Tim
Kai-Fu Lee, the former head of Google China
Bon voyage, Master Jobs
Dell Computers founder Michael Dell
Today the world lost a visionary leader, the technology industry lost an iconic legend and I lost a friend and fellow founder. The legacy of Steve Jobs will be remembered for generations to come. My thoughts and prayers go out to his family and to the Apple team.
Robert A. Iger, the President and CEO of Disney
Steve Jobs was a great friend as well as a trusted advisor. His legacy will extend far beyond the products he created or the businesses he built. It will be the millions of people he inspired, the lives he changed, and the culture he defined. Steve was such an "original," with a thoroughly creative, imaginative mind that defined an era. Despite all he accomplished, it feels like he was just getting started. With his passing the world has lost a rare original, Disney has lost a member of our family, and I have lost a great friend. Our thoughts and prayers are with his wife Laurene and his children during this difficult time.
Steve Case, co-founder of AOL
I feel honored to have known Steve Jobs. He was the most innovative entrepreneur of our generation. His legacy will live on for the age.
Tim Carmody, Wired writer
I'm on my way to PHL to see my son, who uses a device Steve Jobs invented to help him talk. He will never know. He will never know.
Kevin Smith, director
Our parents had JFK, we had Steve Jobs. Edison gave us electricity, Jobs gave us the Jetsons in real life. We lost an icon today. Mourn him.
i09, blog covering future tech
RIP Steve Jobs. Thanks, Steve, for making the world more science fictional.
John Hodgman, actor, humorist, and personification of the PC in Apple's "Get a Mac" advertising campaign
Everything good I have done, I have done on a Mac.
Dick Costolo, Twitter CEO
Once in a rare while, somebody comes along who doesn't just raise the bar, they create an entirely new standard of measurement.
Paul Allen, Microsoft co-founder
My condolences to Steve Jobs' family and friends. We've lost a unique tech pioneer and auteur who knew how to make amazingly great products.
Melinda Gates, co-chair of the Bill & Melinda Gates Foundation
Incredibly saddened to learn of the loss of Steve Jobs, a true innovator and a great man.
Danny Sullivan, editor of SearchEngineLand.com
Me to boys: Did you hear about Steve Jobs? Yes. What do you think about that? It's sad because he has four kids. Kids always bring it home.
Harry McCracken, Technologizer founder and CNET contributor
Pixar alone would have been a dazzling legacy.
How the world knows Steve?
Steven Paul Jobs (February 24, 1955 – October 5, 2011) was an American computer entrepreneur and inventor. He was co-founder, chairman, and chief executive officer of Apple Inc. The Iphone, Ipod, Ipad are his dream come true projects.
Resignation
In August 2011, Jobs resigned as CEO of Apple, but remained at the company as chairman of the company's board.[68][69] Hours after the announcement, Apple Inc. (AAPL) shares dropped 5% in after-hour trading
Inventions
Jobs is listed as either primary inventor or co-inventor in 338 US patents or patent applications related to a range of technologies.
Wealth
Even though Jobs earned only $1 a year as CEO of Apple,[74] he held 5.426 million Apple shares, as well as 138 million shares in Disney (which he had received in exchange for Disney's acquisition of Pixar).Forbes estimated his net wealth at $8.3 billion in 2010, making him the 42nd wealthiest American.